Problem
Unstructured data makes informed decisions difficult for lenders and financial advisors. Misrepresentation or mistakes by an applicant can be costly, time consuming and make confident judgements a challenge.
Solution
Bud helps advisors get a clear picture of their customer's finances with more accurate data on their income, living expenses and any debt they may have. This provides lenders with the right financial data to make quick, informed decisions and gives customers a simple and straightforward experience with their application.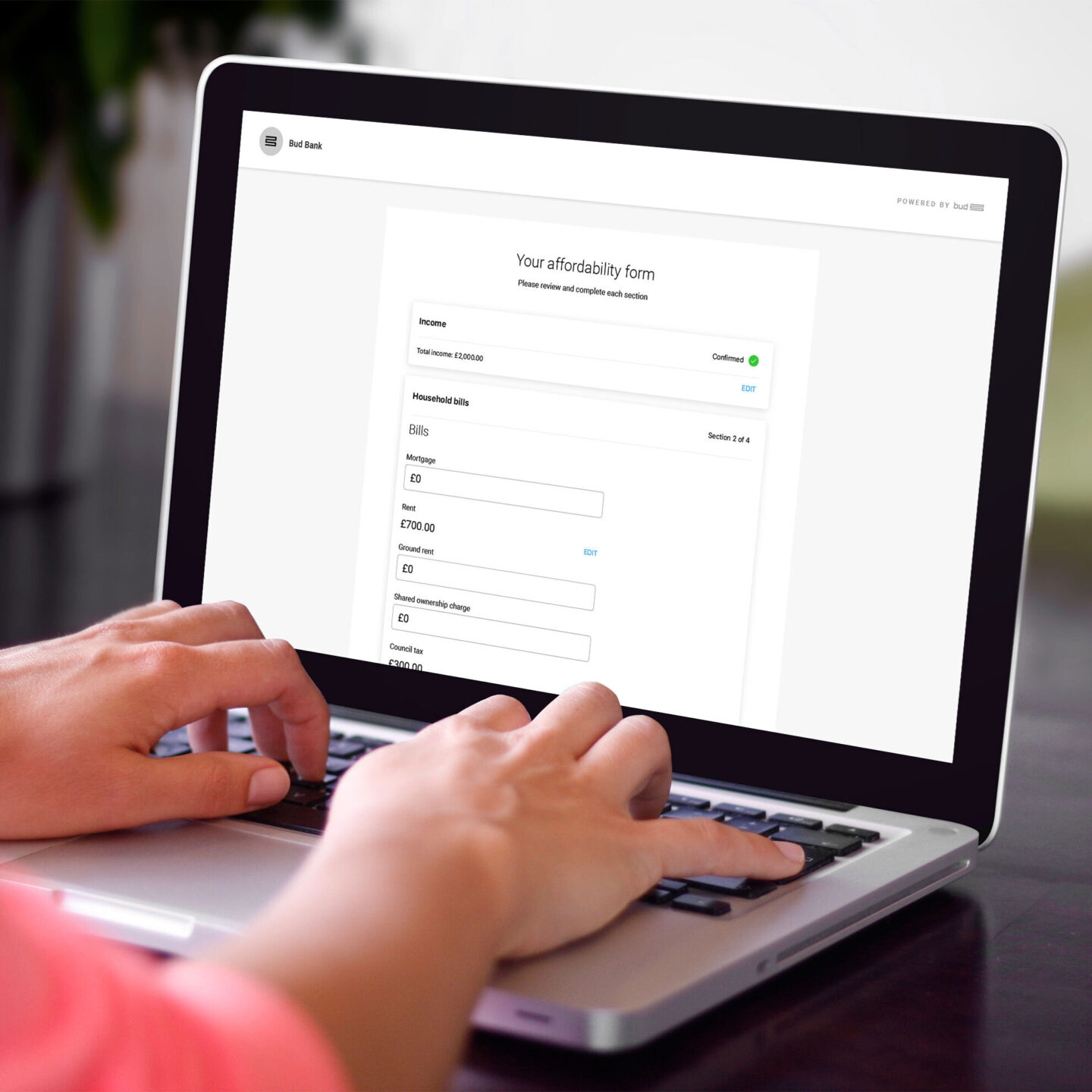 In use
Understanding affordable repayments
A lender's collections team, concerned with customers falling behind on repayments, has built a flow using Aggregation and Intelligence. To mitigate the huge number of drop-offs during the onboarding process we were able to automatically populate 60 out of 65 fields using aggregated data – completing more than 90% of the otherwise manual and laborious process.
Reduce risk and inform lending decisions with Bud